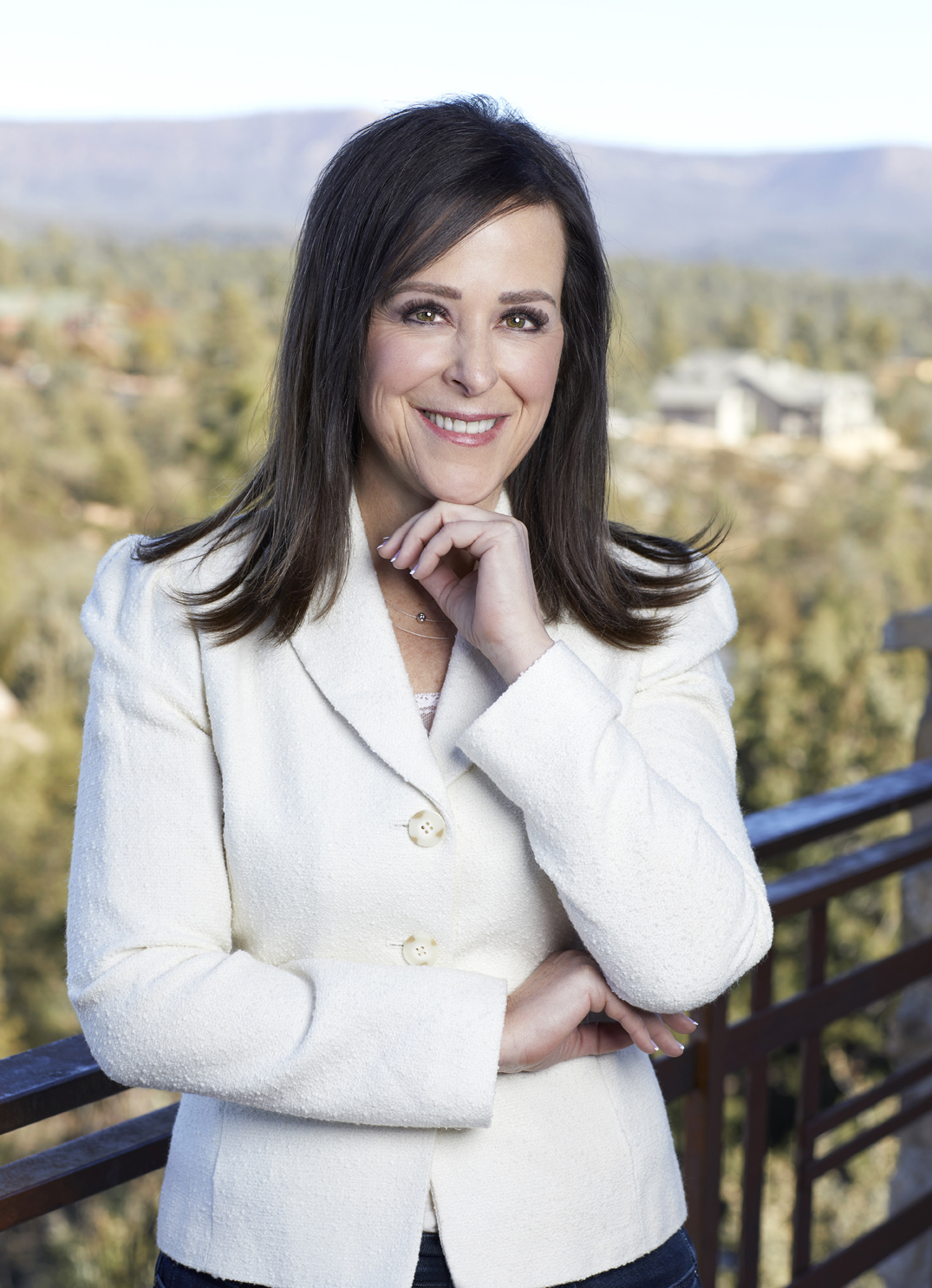 Wendy Larchick was a corporate attorney in Scottsdale when she discovered Rim County – she instantly fell in love with the area and never looked back! In 1999, she purchased a lot and became a member at the Rim Golf Club, and she immediately built her home. In short order, Wendy became a full-time resident of The Rim Golf Club and was hired by the developer to sell real estate exclusively in The Rim Golf Club. In her first year of selling, Wendy received the Presidential Award for Sales Achievement and Customer Satisfaction, and then several other top national sales awards during her tenure. She became the Designated Broker and Sales & Marketing Director of The Rim Golf Club & Chaparral Pines after being the top sales executive for the developer for three years. Wendy's professionalism as a corporate attorney for 15 years readily transcends to her representation of real estate clients – she recognizes the importance of building relationships, communication, integrity, timeliness in response and being a strong advocate for her clients. Additionally, as a corporate attorney, Wendy knows the art of negotiation and applies it daily in her work for her clients. Wendy recognizes that a client's home is likely their most valuable asset, so in 2015 she expanded the same marketing technology, advertising platforms and selling techniques that have been so successful in selling luxury property effectively and is applying these principals to all properties in Rim Country. As a real estate professional Wendy completely understands the stress of putting your home on the market. She prides herself on minimizing that stress by taking a very honest and comprehensive look at your situation and goals. If you are considering selling, Wendy would like to offer you a no-obligation sales analysis. A sales analysis examines your overall goals, and then she will give you an honest opinion as to whether or not your goals are feasible with today's market conditions. Call Wendy at 928.978.8090.
Wendy's COMMITMENT to Her Seller Clients:
I will be TIMELY in returning your phone calls or other communications;I will give you specific FEEDBACK regarding showings of your property. I will provide you weekly and monthly COMMUNICATIONS to update you regarding the latest sales activity, market conditions and other information relevant to selling your property;

I will always be HONEST with you and have the "difficult" conversations regarding price, your property, competing properties, current market conditions, etc.;

I SPECIALIZE in specific property, so if I am talking to you about representing you on listing your property, know that I am extremely knowledgeable about marketing your property and you will be represented by an expert. If I am not knowledgeable about your property, I will refer you to another agent who is;

I have a strong understanding of the INTANGIBLE VALUE of special properties such as custom home communities and commercial property or businesses.

I will provide you with a PRICE OPINION on your property based upon an extensive analysis of comparable property (both sold and currently available), use of my historical experience and knowledge, as well as market trends and other relevant empirical data. You will be provided a copy of all of this information;

After a complete review of your property, I will provide you information on things you could do (only if you want) to INCREASE THE VALUE of your property.

We will talk about and agree on a MARKETING PLAN specific to your property;

If you are unhappy with my representation for any reason, at any time, you can cancel your Listing Agreement, WITHOUT PENALTY.